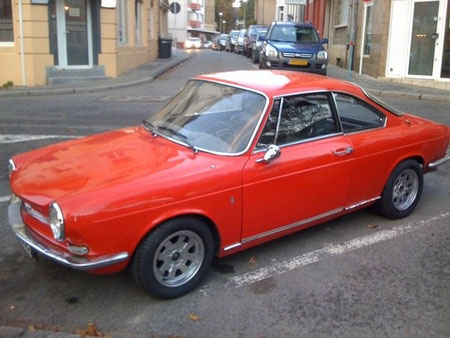 My Simca 1000 Coupé Bertone in 2010, sporting restored Amil wheels that fit in nicely with the modified Rallye 1 engine that is fitted instead of the original Type 315 engine. The later Rallye models were equipped with these wheels.
More information (in French) can be found in this entry in the French Simca Bertone Forum.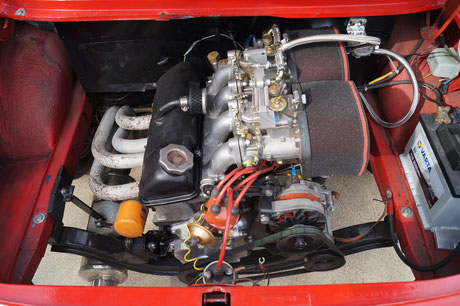 a picture from 2016, the completely rebuilt engine:

A Rallye 2 block, 2 double Weber 40 DCOE carburettors, a sharper camshaft, forged pistons, lightened and balanced crankshaft and connecting rods and a skillfully prepared cylinderhead bring the car to the level of a Simca 1000 Rallye 2 Group 2 car! Of course, the gearbox and brakes have been upgraded to be able to handle this massive power upgrade.