This sheet contains all parts and designations for the Solex carburettor that was used in the Simca 1000 Rallye 1. The same engine and carburettor are fitted in my Coupé.
Cockpit Panel and Instruments Description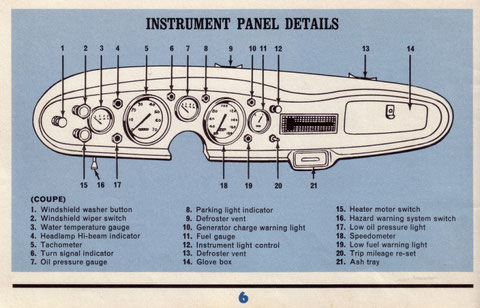 Simca 1000 Coupé Instrument Panel
download a larger version of the picture above.
Greasing and Oiling Schedule / Schéma de graissage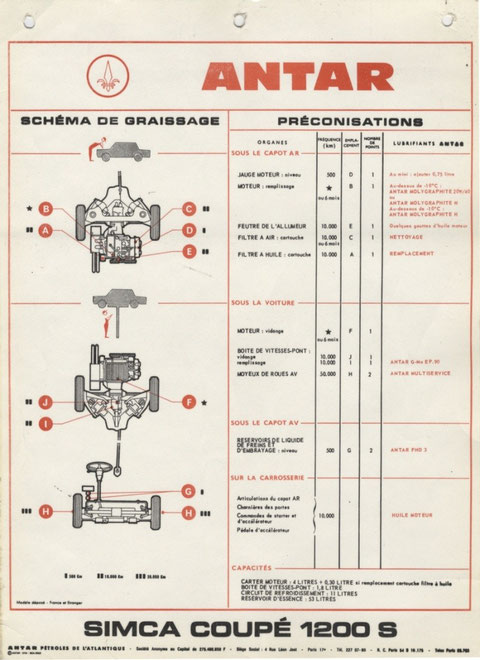 Spare Parts Catalog from 1964
this is a French catalog for all Simca 1000 models, with a German foreword. Very useful as the part numbers are still valid when looking for spares !
ET-Katalog64.pdf
Adobe Acrobat Document
42.2 MB