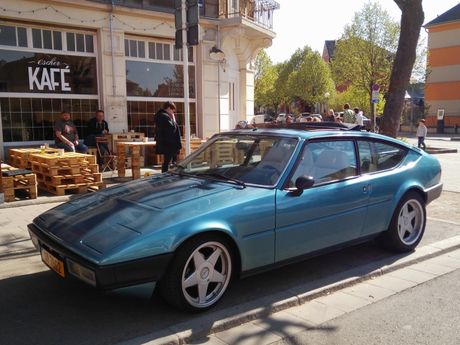 This page is dedicated to my 1979 Matra Simca Bagheera "Jubilé".
I bought this car in 2016 from a Matra Enthusiast who has owned, restored and modified many Bagheeras before.
This one is quite unique in many ways:

First of all, it has a fully galvanized chassis which saves it from rusting like most of its brothers, and second, it has a 1,9 litre 16-valve injection engine from a Peugeot 405 Mi16, and a 5-speed gearbox from a Citroën BX GTI, sporting about 148 HP and a top speed of around 220 km/h! A bit of a difference compared to the original 90 HP!

It sits nicely on AZEV 16" wheels, 195/40 in the front and 225/60 in the rear give it a modern look that suits the car's improved power quite well, I think!
The previous owner also took it to an upholsterer and had the interior redone in cream beige leather, for that classy touch.
I love that car to bits, so elegant and yet understating its true capabilities.
You can find an album with pictures HERE