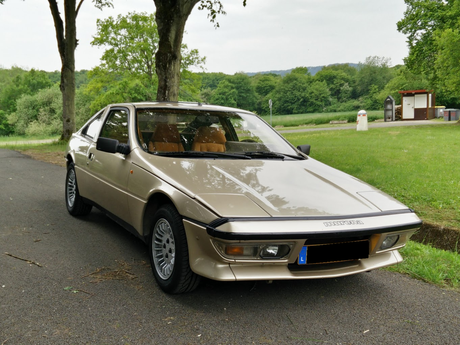 I bought this Talbot Matra Murena 2.2 in 2015. It was in absolute original condition, which is rare for a Matra. 
The car needed a bit of mechanical attention and I had quite a few problems caused by incompetent mechanics, but meanwhile, the car has been completely overhauled, the suspension arms have been restored to better than new condition and the engine runs nicely.
This car sports a 118 PS Chrysler engine that is more suited for a limousine, it has a lot of torque in the low revs, but does not like to be pushed very hard. Even with that low power, the light weight and the excellent aerodynamics made this car fast enough to scrape at the 200 km/h mark. 
The design was heavily influenced by the Bagheera and Matra had learned the hard lessons about rust this time, and so the entire chassis was galvanized and impervious to corrosion, with the exception of the suspension arms.
You can find an album with some pictures HERE